Home :: Object & Attractive Tour/Tourism/Golf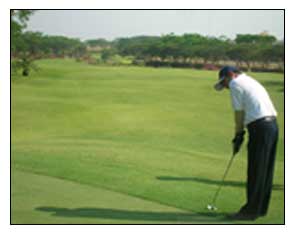 Golf

Golf and all things good. If you're an early riser and love wide-open spaces, then Surabaya has some treats. Imagine this... You're breakfasting with your partner on a wide timber deck. Javanese coffee brews slowly alongside the croissants, with eggs so fresh you can still hear the cackling hen that laid them.
The horizontal light fractures through the open windows and dances the steps. Below the trim lawns roll away into the distant mist, spiked by the faraway high-rises. Everything is waiting for your challenge.
Notes :
Back To List ...