Home :: Object & Attractive Tour/Building/General Soedirman Monument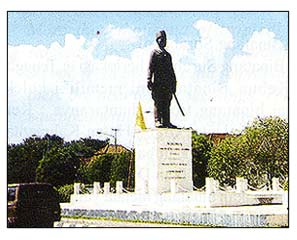 General Soedirman Monument

The large statue of military figure in the center of Yos. Soedarso street - Central Surabaya, faced to the South. The honoured here is General Soedirman was one of the great military leaders during the independence war (1945 - 1949). His memory is evoked all over the country and there is hardly any Indonesian city without a General Soedirman street.
Notes :
Back To List ...