Home :: Calendar Event/Traditional Cake Festival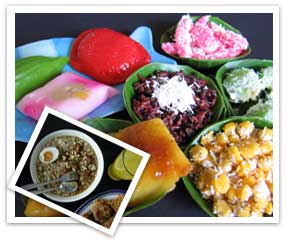 Traditional Cake Festival
This festival is complete event with traditional cake and food from Surabaya. Shown all unique and various traditional cake and food. You can eat with your taste and you can enjoy every moment in this event. This festival held 20 days on May 2007 at Genteng Besar that places for centre of traditional food from Surabaya.
Held on May 2007.
Back To List ...